PLEASE NOTE: Savannah REIA Members are highly encouraged to attend this Online Event with Kevin Sayles on "Probate Real Estate Investing" at NO CHARGE.
This is the ONLY appearance Kevin will be making at our REIA groups, so Register Now and don't miss your one opportunity to learn from the man who literally wrote the book on Probate Real Estate Sales!
Thu, July 9th
from 6PM-9PM ONLINE via Zoom Webinar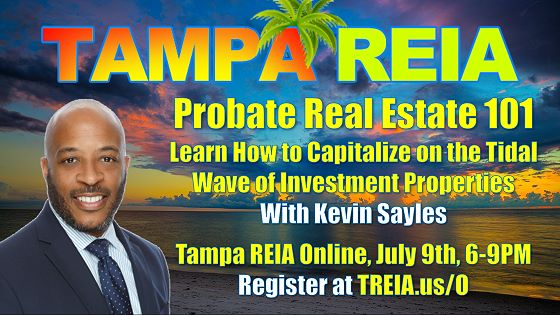 Probate Real Estate 101
Learn How to Capitalize on the Tidal Wave of Investment Properties
with

Kevin Sayles
+ How to Get Hot Probate & Pre-Probate Leads with

Tangie Cousins
We have some Good News & Bad News. The Bad News is that we will NOT be meeting in person this month like we hope due to the Covid spike in FL.
The Good News is that Tampa REIA is meeting Online via Zoom Webinar on Thursday, July 9th at 6PM-9PM with Probate Expert and Veteran Investor, Kevin Sayles, the man who literally wrote the book on "Probate Real Estate Sales 101". You may be familiar with his book since Tangie Cousins gives a copy of this book away each month at our in-person monthly meetings.
During the Tampa REIA Online Webinar, Kevin will teach you how to uncover the lucrative niche of probate real estate. You will learn how to find the properties and discover the opportunities. He will teach you who the players are and the leverage you can use to buy the property. You will learn the do's and don'ts and pitfalls to avoid when marketing to probate prospects. You will learn everything from where and how to buy the properties, to what the process is, to how and why you can find MASSIVE DEALS in this niche of probate real estate.
Experts estimate that there is more property and money going through the probate courts than on all the MLS sites in the nation! Register Now and join us on the webinar to learn how to capitalize on this niche and find lucrative deals in your market.
Join us and Kevin will answer your questions such as...
How do you find probate deals?
What are the steps in the probate process?
Who has the power to sell the property?
How do you capitalize on the situation and turn a profit?
What is the investor's #1 tool in probate?
How to close probate deals!
Don't miss this one time event with Probate Expert & Author Kevin Sayles. Register for the Webinar Right Now and take advantage of the rare opportunity to learn Probate Real Estate from an industry veteran! Learn how to MASSIVELY impact your investing business immediately!
As an ADDED BONUS, Tangie Cousins, the Hot Lead Chick, will be teaching us about the "Hottest Leads in Today's Market" and her unique Marketing Strategies for targeting these hot leads. She will also be talking about Probates vs Pre-Probates and the differences between the two and how to market to each.
As always, Tampa REIA Members can Register Online and attend our Tampa REIA Online Meeting event at NO CHARGE and Non-Members can Register Online for $15!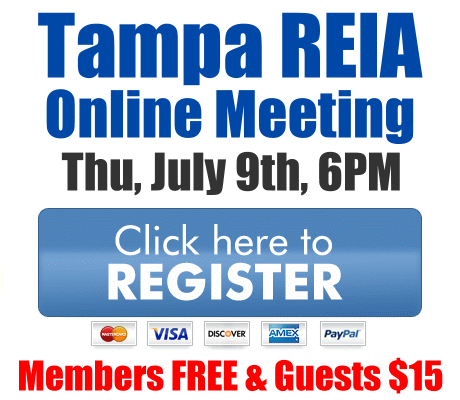 *Meeting Day Agenda
*Please Note: Meeting agenda is subject to change.
The Meeting Before the Meeting
Systematizing Your Real Estate Investing Business for Maximum Success!
with

Don DeRosa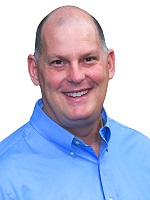 Join Don DeRosa every month at 6PM SHARP at our Meeting-Before-the-Meeting that we like to call the High Tech Home Buying Creative Deal Structuring Subgroup that meets one hour BEFORE the Tampa REIA Main Monthly Event.
Join us at the Meeting-Before-the-Meeting each month where Don will teach you about different real estate investing purchase and sale strategies to put more money in your pocket as as well as state-of-the-art tools and techniques you'll use to evaluate deals and figure out how to make them work. You'll learn to work less and earn more so you can spend more time where you want, when you want and with whom you want.